Firework Spectacular & 5 Nations British Rallycross Championship double header at Lydden Hill!
THIS EVENT HAS BEEN POSTPONED
NEWS: It is with great sadness that we have had to postpone the 2nd & 3rd round of the
5 Nations British Rallycross Championship
due this weekend in light of the recent government announcement of a month-long lockdown and inline with Motorsport UK regulations.
For all of those that have tickets for the event, we will contact you directly with regards to your purchase – Please do not call the office, we will be in touch with everyone very soon.
These rounds will likely be rescheduled to early December, specific dates will be released in the coming days.
We really do hope to see you all here soon!
**There are no tickets available to purchase on the gate – This event is pre-book only! Please do not travel without a ticket**
As one of the few fireworks displays in Kent taking place in 2020, we're excited to see you all enjoying the sights on Saturday evening – There are no firework specific tickets available, in order to manage spectator traffic and manage the number of people here at the track. Weekend tickets and Saturday tickets will be valid to spectate the fireworks.
As part of our COVID-19 agreement with the various parties involved to keep our spectators safe, we have agreed to only list a certain amount of each ticket, once they have been taken, they will be listed as sold out. Updated COVID-19 guidelines will be released closer to the event and listed on this page.
All of the spectators in your party require a ticket, this includes children under 13. This does not include privilege pass holders.
An action packed weekend will be in store for Rallycross lovers & firework fanatics alike with a double-header weekend seeing two rounds completed over a two day event, accompanied by a breathtaking firework display to immediately follow the action on Saturday.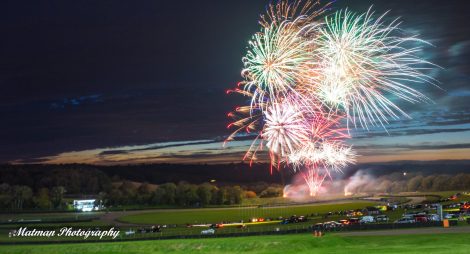 With a turbulent season, drivers and teams are itching to get back on track and score some points. With a number of other events cancelled spectators will also be eagerly waiting to get their live action fix, with the opportunity to attend in person to see the heart pounding action that Rallycross always delivers.
Safety is the prime concern of Lydden Hill and 5 Nations BRX, so all government guidance is being monitored and there will be regular updates. The team here at the track have been hard at work ensuring the safety of all those visiting the circuit, we are proud to be called a COVID secure venue and thankful that we are still able to run events, albeit at a limited capacity.
An impressive 10 classes will be competing in the event including the headlining two litre 600 bhp 4-wheel drive turbocharged flame-spitting Supercars, iconic cars from the retro class such as Group B Ford RS200s and Audi Quattros, front-wheel drive 1600s, Supernationals, Minis, Swifts and the super-fast super-fun RX150 buggies.
Merchandise will be available, 'Joker' the 5 Nations BRX mascot will be mingling with the fans and a wide variety of food will be available.
Immediately after racing finishes on the Saturday evening, there will be an impressive fireworks display able to be viewed from our large spectator field with snacks and drinks available from our catering units.
For more information on the 5 Nations British Rallycross Championship please visit https://www.rallycrossbrx.com
Saturday gates open at 07:30
Sunday gates open at 07:30am
Saturday Track time begins 9am until approx. 6pm
Sunday track time begins 10.30am until approx 4pm
Fireworks to takeplace immediately after racing concludes on Saturday.
Dogs are welcome but must be kept on a lead at all times.
Camping is per night PER PERSON
Any questions?
01304 830557
---